OUR MID-ATLANTIC ADVENTURE 2020

The annual Icelandair Mid-Atlantic Tradeshow was held in Reykjavík last week and Gentle Giants took an active part as usual. The tradeshow was held for the 28th time. Mid-Atlantic offers a great platform for travel industry professionals from around the world to meet, work together and exchange ideas, in Iceland – a hub between Europe and North America.

It all started on Thursday 30th January with the official opening ceremony in Harpa Concert Hall, with great food, mingle and speeches.

The Friday 31st January was the big tradeshow day with business meetings in Laugardalshöll Sportshall. GG had a large attractive booth and many meetings throughout the day with existing partners and potential buyers from Europe, North America and Asia. Our team members Daniel, Ásrún, Jóhanna and Stefán successfully presented our company and services that we offer from Húsavík, the Whale Capital of Iceland.

The day ended with a gala evening filled with delicious food, fun entertainment, live music and dance in great company.

On Saturday 1st February over 20 travel industry professionals flew directly to Húsavík for a day excursion to experience what our destination has to offer. The programme included visiting museums, presentations from various tourism companies and ending the day in the GeoSea Geothermal Sea Baths. We welcomed the agents in our fancy headquarters Flóki, where we had a small gathering with mingle, good food and nice talks, as well as showing them one of our RIB speedboats.

The Mid-Atlantic 2020 was very successful. We want to thank all the people who came to our booth, the agents who visited us in Húsavík and last but not least, the Icelandair organising committee for a great event.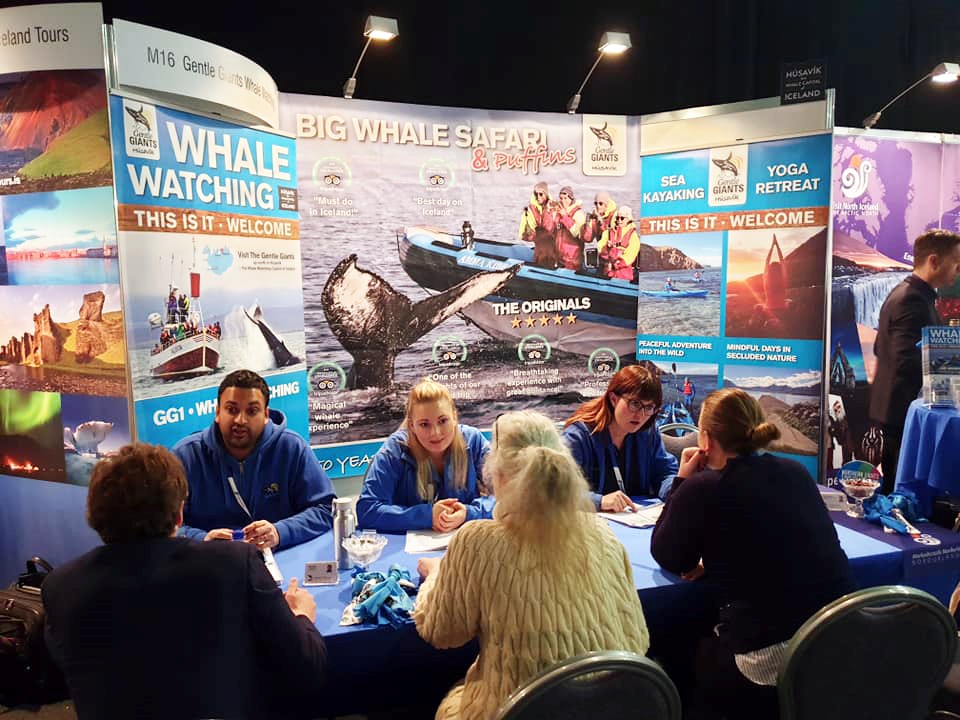 GG team members Daniel, Ásrún and Jóhanna having meetings at our booth.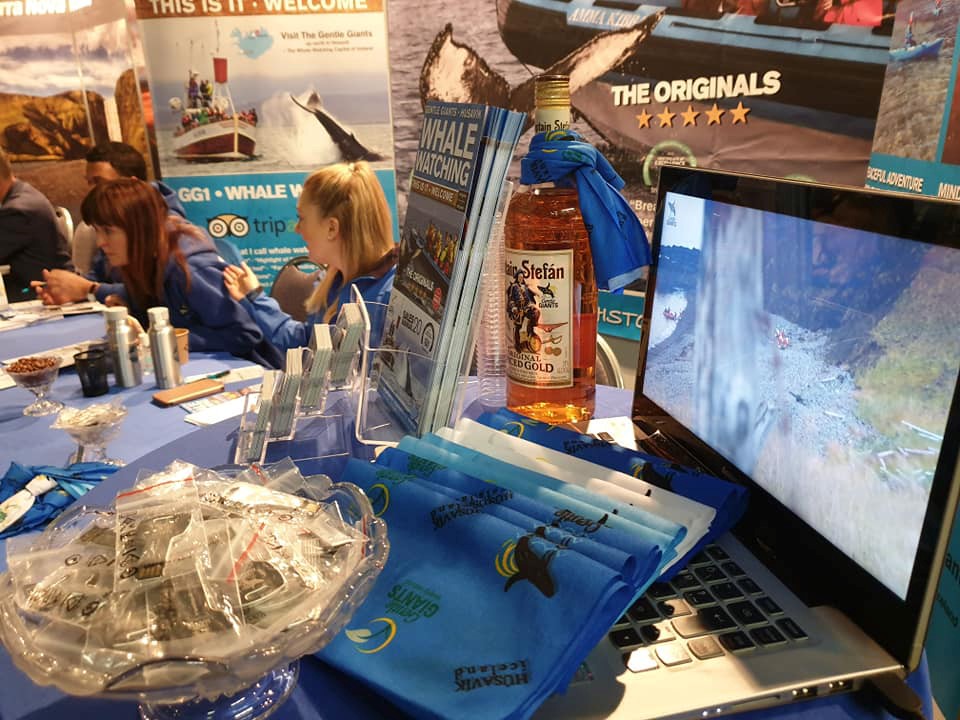 The famous "Captain Stefán" shot was of course on offer as usual and very popular indeed!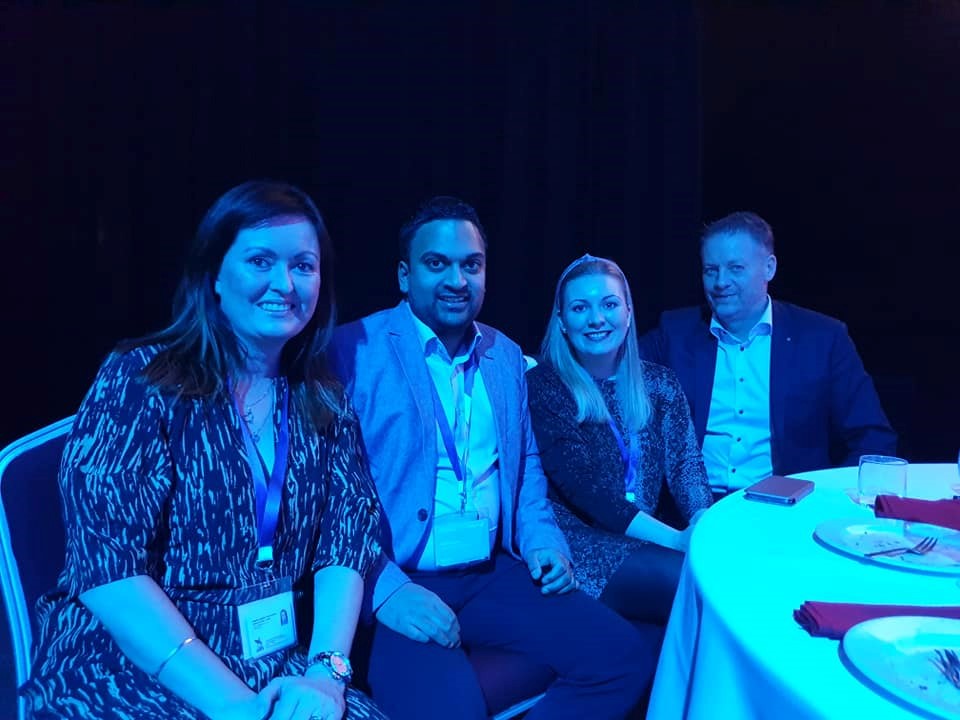 GG team Jóhanna, Daniel, Ásrún and Stefán on the gala evening.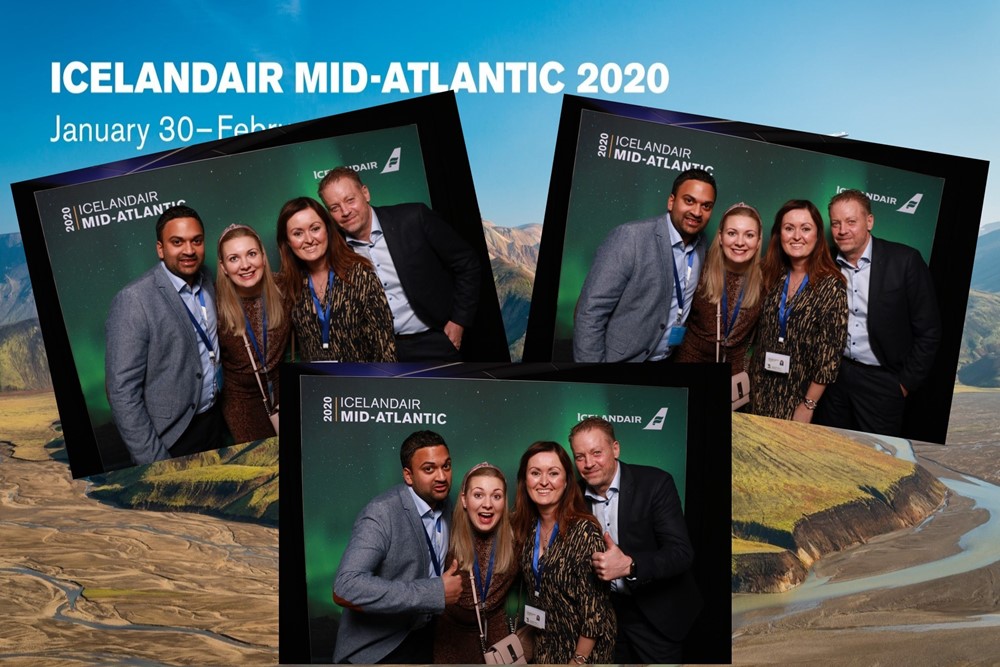 Photo booth at the gala evening.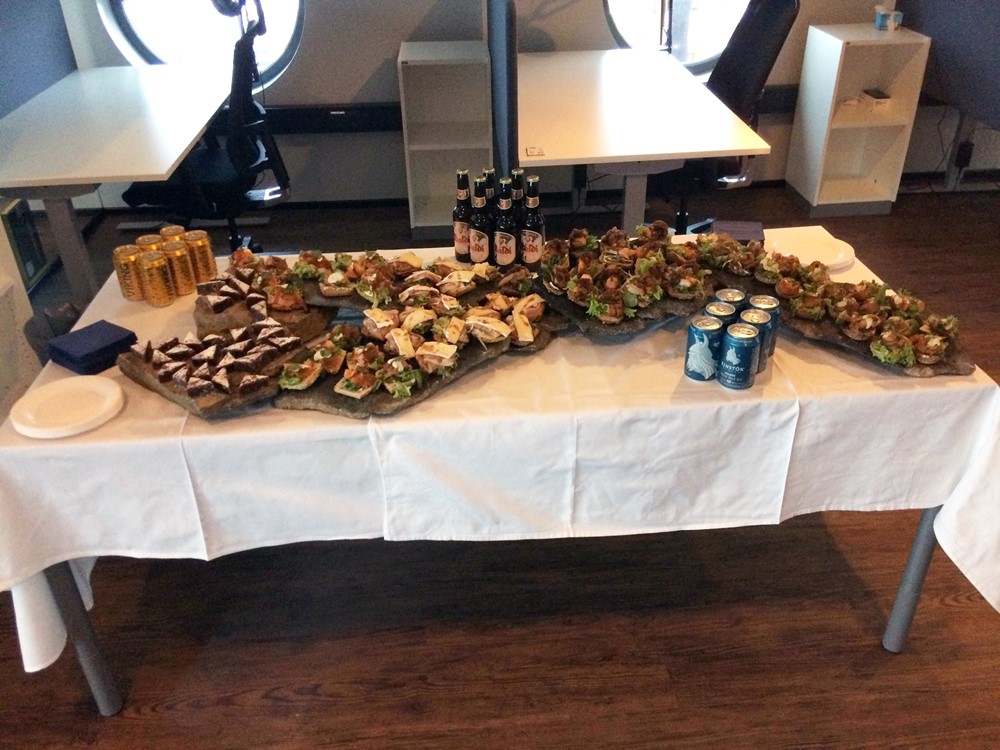 The agents were invited to a delicious buffet in our headquarters.