FIRST WEEK OF WINTER WHALE WATCHING IN HUSAVIK

We are very happy to begin the whale watching season early this year - we have had a great first week! 

Going out at sea here in the north this time of year is one of my favorite things. The cold fresh air and the snowy mountains that light up the bay in the winter sun. On Friday we headed out on our first whale watching tour of 2019. There is nothing like being back in the bay after a long time away. It was a beautiful trip. Unfortunately there were no whales seen in the area that day. BUT shortly after that things have started to happen out here off the coast of Husavik. We have encountered dozens of white-beaked dolphins AND yesterday there were three humpback whales in the bay!

You can see pictures from yesterday's tour below. 

Whale watching season 2019 is off to a great start! We cannot wait to see what the future holds - stay tuned! 
---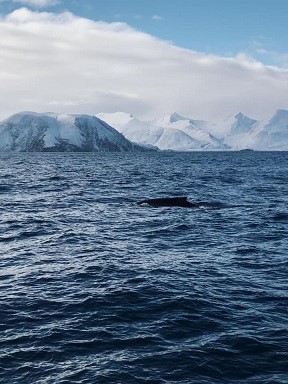 The first humpback whale of 2019!!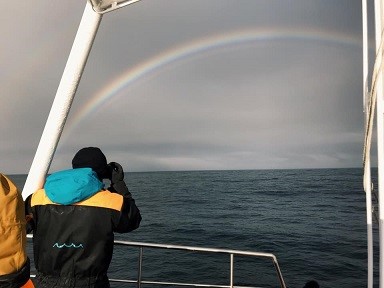 It is true what they say - rainbows do bring luck!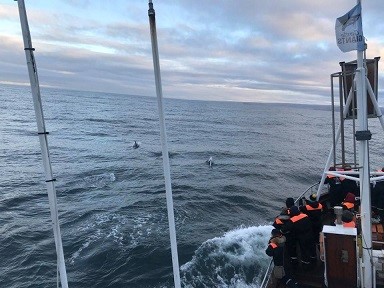 White-beaked dolphins live in the North-Atlantic ocean all year round.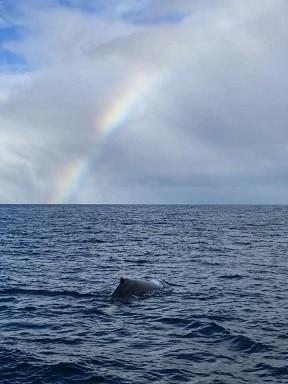 Beautiful moments experienced from oak boat Sylvia. 
Then back in Husavik harbor after a few our on the water. 
Photos and text: Aksel Bjarnason (guide)