SEASON START IN TWO WEEKS

Our 18th season is just around the corner. Daily whale watching tours on board Sylvía will start from Húsavík on 1st March 2019 – earlier than ever before. We are super excited to begin the season so early and head out on Skjálfandi Bay again with whale watchers in search of the giants of the ocean. The first tour is always an exciting moment for both crew and passengers, to see what nature has to offer.

Oak boat Sylvía is getting prepared for the season start. After some time in the Húsavík shipyard, Sylvía went down earlier this week after the annual beauty treatment. Oak boats require thorough maintenance and we are lucky to have such a great team led by Fleet Manager Kalli, who make sure that our fleet is always in top condition. Now Sylvía is in her usual place by our dock ready to welcome the first passengers of the year. Oak boat Faldur and our RIB boats will join her in a few weeks.

Bookings in advanced are recommended and it is easiest is to book online on our website.

Welcome aboard!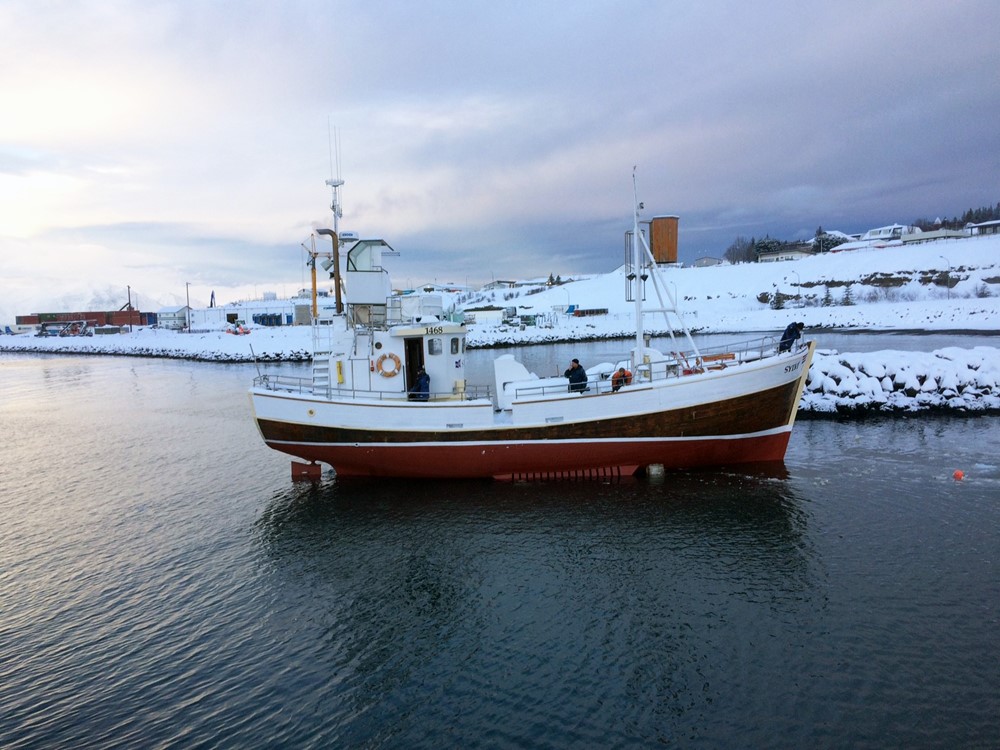 Sylvía going down from the Húsavík shipyard earlier this week.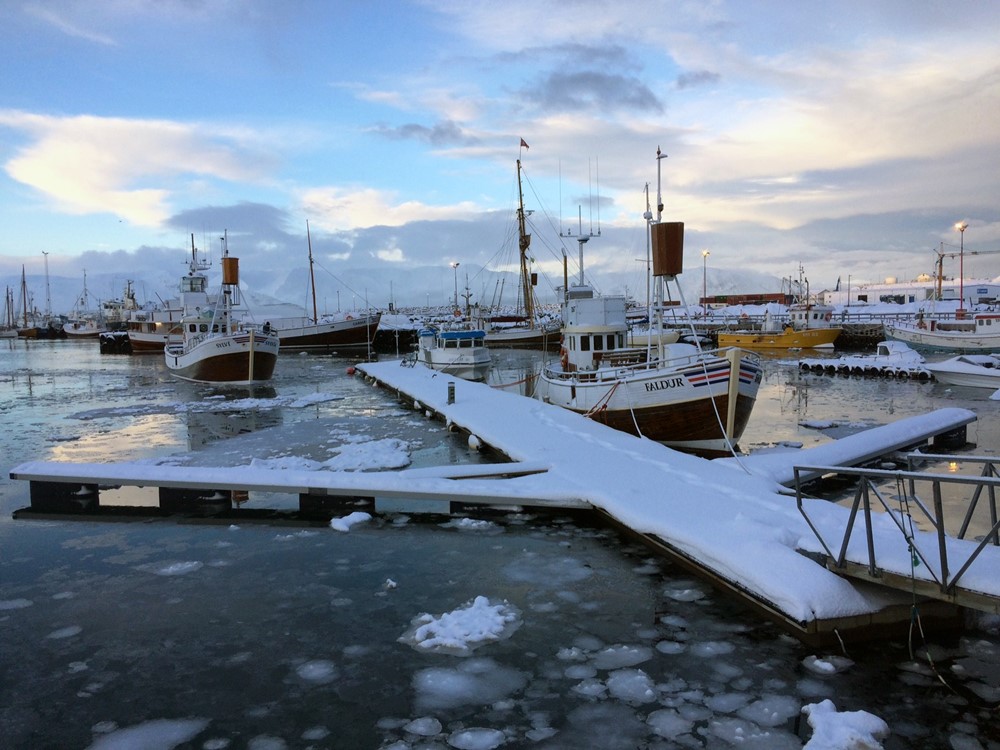 Coming back to her usual docking place, ready for season start in the winter conditions.
Top photo by P. Waltl.