A TOUR AROUND THE BOAT MAINTENANCE

Finally!

It is now only about a month left until our first tour of the year leaves Húsavík harbour on 15th March – the first out of thousands in 2018.

We are a whole bunch of people working hard to make this season even better than the ones before. 

Let me introduce you to a few of our great maintenance team members, behind the scenes of Gentle Giants. You find them here below.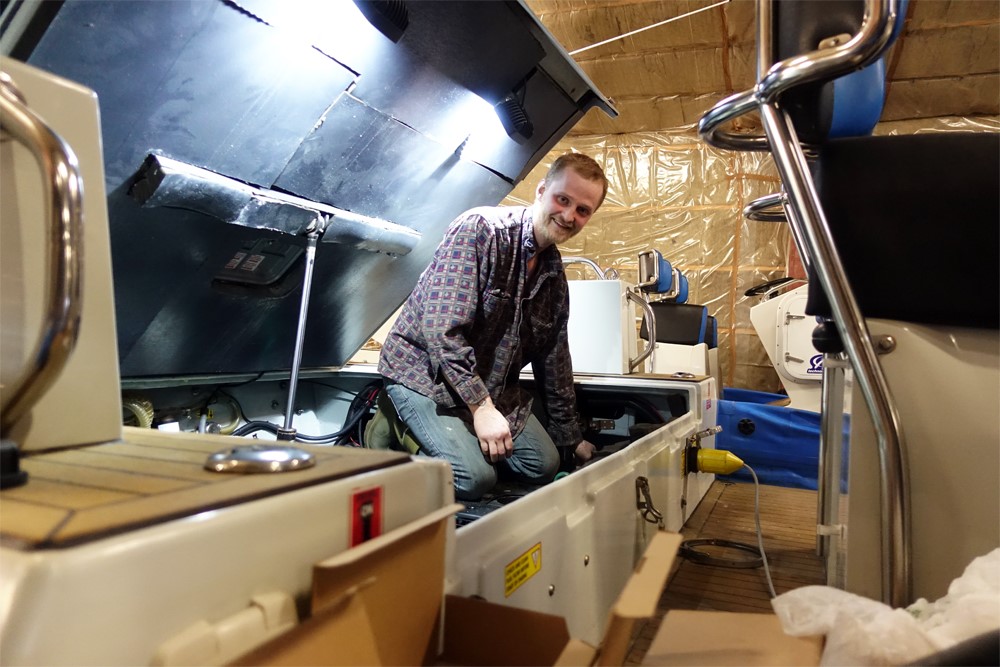 This is Sverrir, our head captain on the RIBs, by the 2 x 400 horsepower engines on board RIB Amma Kibba.
Sverrir has been busy this winter doing maintenance on the speedboats and given the blue grannies a face lift. (Our RIB speedboats are called after the owner's grandmothers. "Amma" means "granny" in Icelandic.)
Soon all five of them are just like new again – ready to proudly carry numerous of our whale watching passengers over Skjálfandi Bay.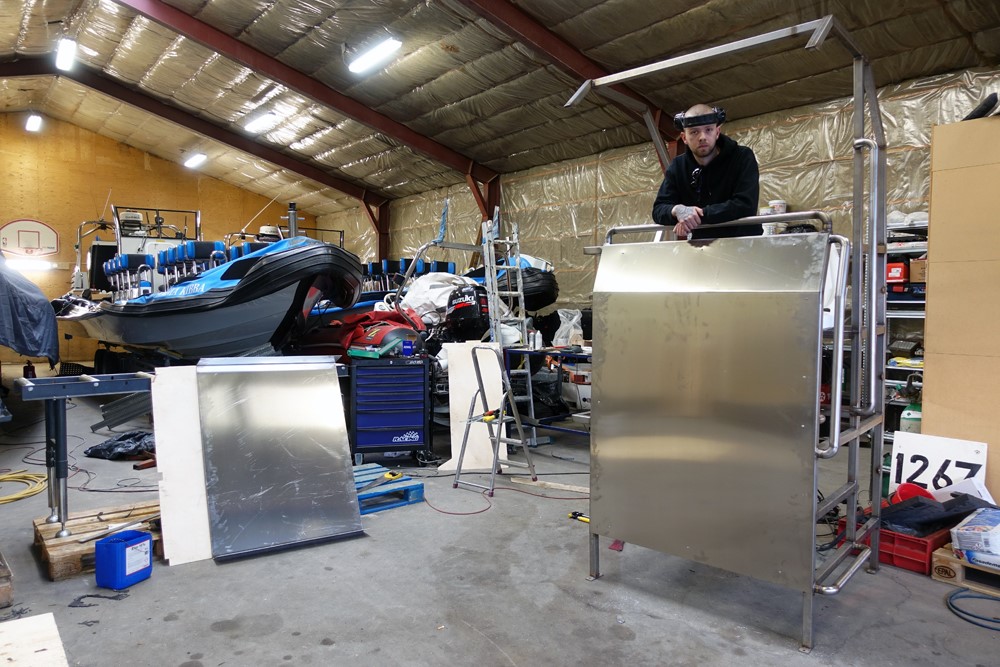 Do you find the guy in the metal tower? This is Kolbeinn, Sverrir's brother. They have been together, side by side, in this workshop during the winter.
Kolbeinn was working with steel fabrication and welding for five years before he joined the team of Gentle Giants. This construction is his creation and will come on top of the roof of our oak boat Sylvía. From there our crew on board will get an even better view in search for whales.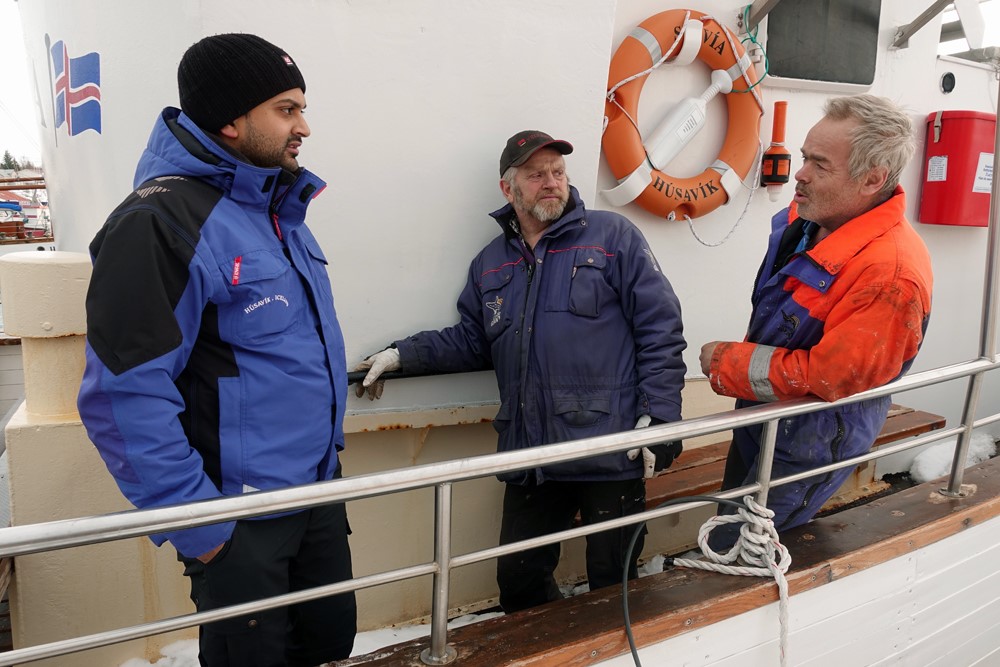 Here our assistant manager Daniel (my husband) is visiting our fleet manager Kalli (Sverrir and Kolbeinn's dad) and captain Halli down in the harbour. They have finished different projects this winter in order to improve the standard of our oak boats even more.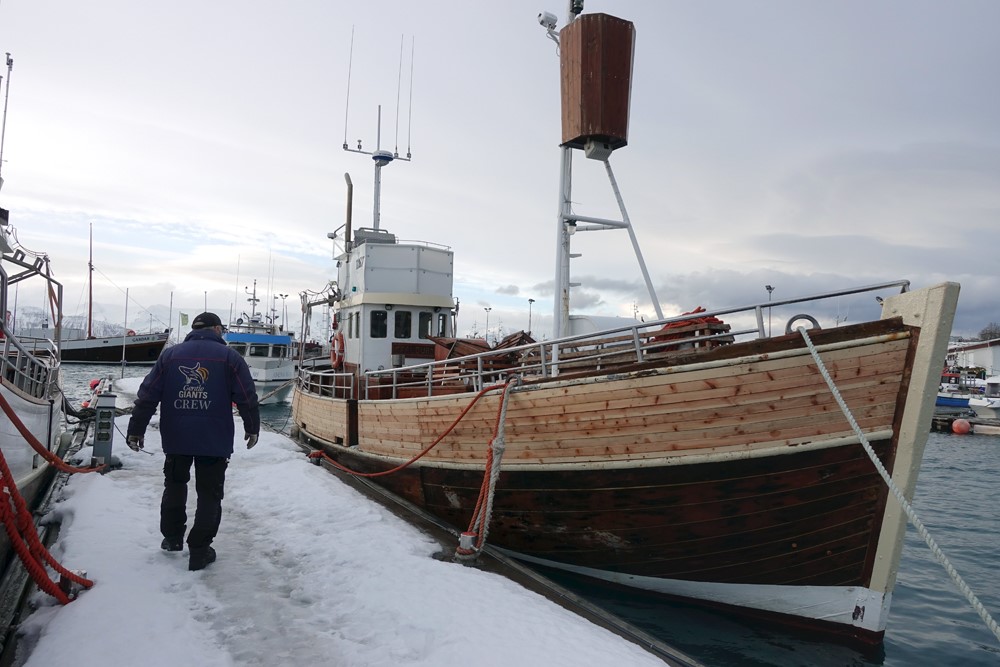 This is our first boat Faldur that during the last months has got the wood on its sides exchanged by Kalli and Halli. A well deserved beauty treatment for our good old Faldur.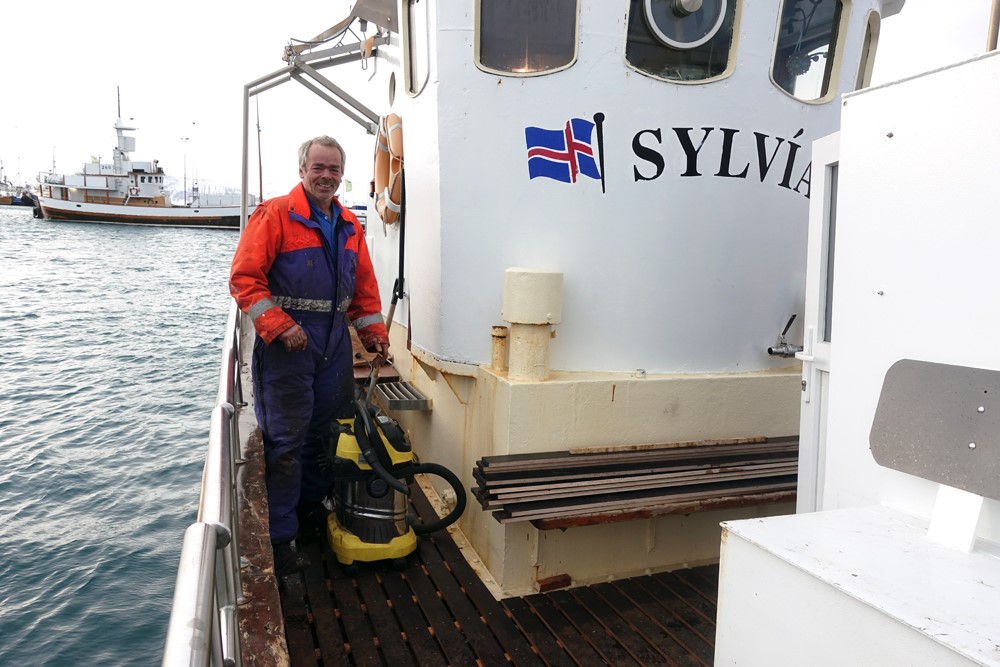 Another example is this new practical floor they have added on Sylvía's deck which will give our passengers a better grip and minor the risk of wet feet on wavy days. All for the safety and comfort of our passengers.
This was just a taste of what is going on at Gentle Giants at this time of year.
Welcome aboard soon!
- Alexia