About Us
THE TRULY ORIGINAL AND EXPERIENCED FAMILY COMPANY
Imagine encountering whales in wild nature. This is what we do at Gentle Giants and welcome you aboard with us.
Gentle Giants offers whale watching tours and other exciting seafaring adventures from the famous whale watching town Húsavík by Skjálfandi Bay, in the north of Iceland.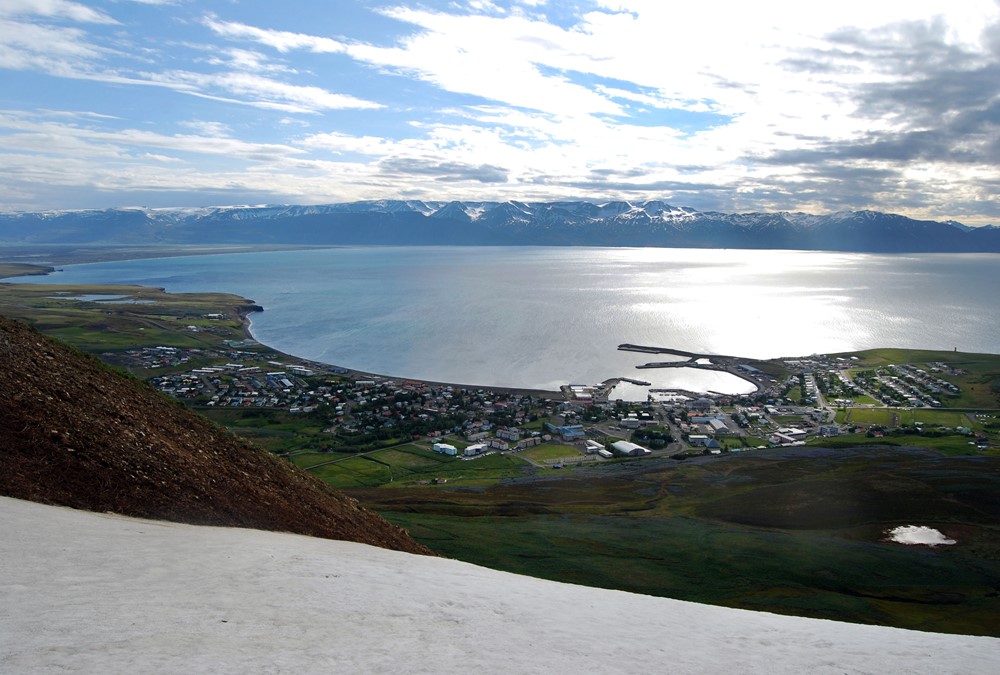 Our company was founded in 2001 when eleven experienced and diverse individuals in Húsavík decided to combine their years of expertise in a variety of fields to establish a new travel and tourism company in Húsavík. They restored an old oak boat, originally used for fishing and whale hunting, and put it back into use sailing visitors around Skjálfandi Bay searching for whales – not for hunting but for watching. The huge effort grew into a giant success and Gentle Giants has ever since employed great staff and enjoyed a rapidly increasing number of passengers.
The company is proud of its originality and background, owned by Stefán Guðmundsson and his family. He is also the CEO, marketing manager and a captain. Stefán has strong roots in the bay and has been a fisherman since childhood. We were born by the bay of Skjálfandi and our ancestors too. Read more about our 160 years of family history in the bay.
Gentle Giants operates a fleet of traditional Icelandic oak boats, modern RIB speedboats and a fibreglass boat. This gives us the possibility to offer you all kinds of adventures at sea, whether scheduled or private tours. Our staff consists of both local and international people of all ages with various backgrounds and experiences.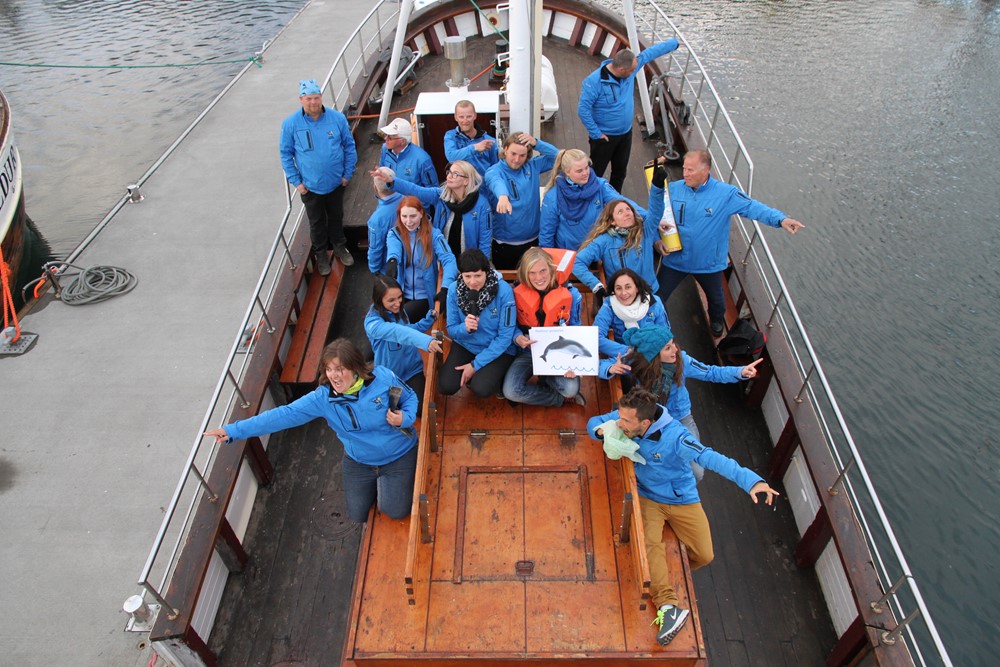 Gentle Giants' goal is to make every gest a happy one. We are proud to be awarded by TripAdvisor for the 11th consecutive year: The Certificate of Excellence (2012-2019), Hall of Fame (2018-2019) and Travelers' Choice Awards (2020-2022). Moreover, the GetYourGuide Awards in 2019, the first and only Icelandic company receiving the awards, as well as the motivational education awards in 2022 by The Confederation of Icelandic Enterprise (SA). The newest award as the Company of the Year in 2022 by Visit North Iceland. This confirms and underlines that we are surely on the right track in outstanding service and delivering a great experience.
Why Choose Us?
We can offer you:
 
Untamed and unpredictable nature
 
Bigger and smaller boats
 
More personal experience
Higher chances of finding whales
 
160 years of our family history in Skjálfandi Bay
 
Great respect to nature and minimum environmental impact

Good memories and natural happiness
Our Partners and Licences
Gentle Giants proudly supports Unicef Children

Gentle Giants is an authorized day tour provider by the Icelandic Tourist Board

Gentle Giants is a member of IceWhale, the Icelandic Whale Watching Association

Gentle Giants is insured by VÍS Insurance Ltd

Gentle Giants is a member of Visit North Iceland

Gentle Giants is a member of SAF, the Icelandic Travel Industry Association

 
 
Gentle Giants staff is trained by the Maritime Safety and Survival Centre of Iceland
Gentle Giants is a partner in the Wild North project of sustainable tourism
Gentle Giants boats and staff are fully licenced by the Icelandic Transport Authority
Gentle Giants is part of the campaign Húsavík

–

the Whale Capital of Iceland
 
 
Gentle Giants and Húsavík are part of the new Arctic Coast Way touring route
Gentle Giants and Húsavík are key destinations on the Diamond Circle

Gentle Giants is a member of Visit Húsavík
Gentle Giants is an official partner of the Inspired by Iceland campaign
Contact Us
Telephone: +354 464 1500
E-mail: info@gentlegiants.is
Company ID Number: 660701-2570
VAT ID Number: 102277
Húsavík Ticket Center
Headquarters in Húsavík

Harbour Side




(big blue flags)




640 Húsavík




Iceland

Gentle Giants
Hafnarstétt 13


640 Húsavík




Iceland
Coordinates Ticket Center Húsavík:
66° 02' 47''N
17° 20' 36''W